The Mysteries of Ladakh and Kashmir

Here's a quick way in which you can tailor-make your holidays, pick the access and exit points that are most convenient, throw in a few activities and stopovers of interest, give us your budget outline, and we'll do the rest!
Access points – from where would you like to start your journey to Ladakh?
Srinagar airport, Kashmir
Leh airport, Ladakh
Chandigarh airport, Chandigarh
Stopovers – all the local places of interest
Srinagar (only if to/fro is from Srinagar):
Shalimar (Abode of Love) Bagh: This Mughal garden, once a pinnacle of Mughal horticulture, was built by Emperor Jahangir for his wife Noor Jahan. It still has the charm of the imperial residence and the Royal court it was in former times.
Chashme Shahi (Royal Spring): Through history the name Chashme Shahi has been corrupted after its discovery by a female Kashmiri saint, the royal spring and the gardens established around it are a marvel of Mughal and Persian architecture.
Nishat (Garden of Pleasure): Another large Mughal garden overlooking the Dal Lake.
Dal lake: also known as Srinagar's jewel, is surrounded by gardens and also hosts a few floating gardens. Cruising across the Dal lake on colourful houseboats or shikaras (a large wooden boat) is a popular tourist activity.
Shankaracharya Temple: also known as the Jyesteshwara temple or Pas-Pahar by buddhists, is a temple dedicated to Lord Shiva. The temple's history can be traced back to 200 BC. Though originally a Buddhist temple, Adi Shankara visited the temple and placed a shivlingam inside, making it a Hindu temple. Today, Hindu and Buddhist pilgrims offer their prayers at the shrine.
Hazrat bal Mosque: Kashmir's most sacred Muslim shrine, said to possess a relic "Moi-e-Muqqadas", believed by many Muslims of Kashmir to be a hair of theIslamic prophet Muhammed. The colourful history of the relic makes for an interesting read and the mosque lends itself beautifully to its name, meaning "holy place".
Pir Panjal mountains: The beauty of the Dal lake and Srinagar is undoubtedly the majestic Pir Panjal range that commands the horizon. The largest range in the lower Himalayas, the Pir Panjal stretches across the disputed regions between India and Pakistan, yet is revered by both sides and has rich folklore. It gives birth to several rivers that irrigate the mountainsides and valleys.
Kargil (only if to/fro is from Srinagar):
Kargil or Purig, the second largest town in the state, achieved the status of a capital under the banner of Sultan Gasho "Thatha Khan" who united warring principalities. Yet, today one remembers Kargil more for the Kargil War, a conflict between India and Pakistan along the Line of Control (LoC). The visit would include the famous peaks namely Tiger hill and Tololing peak, as also the Kargil War Museum.
En route from Kargil to Leh only:
Lamayuru Monastery: folklore claims that an Indian scholar, Mahasiddhacarya Naropa (956-1041 CE), founded the Lamayuru Monastery in place of a lake that nestled in the valley. It is one of the largest and oldest gompas in Ladakh, and makes for an interesting visit.
Magnetic hill: As the name suggests, this hill is believed to have magnetic properties strong enough to pull cars uphill, while in fact, this is a purely optical effect caused by layout of the surroundings.
You can be the judge of the phenomenon, and ask your car to turn off its engine when you visit.
Gurudwara Pathar Sahib: This gurdwara was built in 1517 to honour the visit of Guru Nanak Dev, the founder Guru of the Sikhism. The gurdwara houses a boulder with an unusual legend, and is witness to the secular history of Kashmir.
Sangam point: as the name suggests, the Sangam point is a confluence of the Indus and Zanskar rivers.
Hall of Fame Museum: with Leh's troubled past of wars and conflicts, this museum constructed and maintained by the Indian army, is in memory of the soldiers who lost their lives in the Indo-Pak wars. It is a grim yet important reminder of the heroes who have shaped India's history.
Leh Sightseeing:
Shey Palace: Shey, an old summer capital of the upper Ladakh region, saw the construction of a palace and a monastery in 1655. The monastery houses a giant copper with gilded gold statue of a seated Shakyamuni Buddha, a sage revered by the Sakya people residing in the Himalayan foothills.
Thikse Gompa (monastery): this monastery dedicated to Maitreya Buddha, is noted for the largest statue in the region, as also several stupas and artefacts like thangka paintings and swords. Smaller shrines dedicated to Tara, a female deity and Cham-spring, the protector deity of Thikse, also add charm to this monastery.
Shanti Stupa: in a landscape peppered with stupas and chortens, the Shanti stupa, built by the Japanese and Ladakhi buddhists, is a commanding sight. It was built to resurrect Buddhism in India, and holds relics of the Buddha at its base, which were placed by the 14th
Dalai Lama himself. It is a symbol of world peace and prosperity and commemorates 2500 years of Buddhism.
Druk Padma school: this school was established at the request of the Ladakhi people to help maintain rich cultural traditions based on Tibetan Buddhism, while equipping their children for a life in the 21st century. The word "padma", meaning white lotus, is an important symbol in Buddhism, signifying a purity of mind and spirit, and the school's ideology beautifully illustrates this. A recent Hindi film, 3 idiots was shot at this location.
Leh – in and around:
Khardungla Pass:
Between Leh to Nubra Valley, one crosses the highest mountain pass, the Khardungla pass at an altitude of 18380 ft. This pass has a strategic importance as it is the only thoroughfare for army supply lines, for those posted at Siachen Glacier, on the Indo – Pakistan border.
Hunder: Deskit Gompa, is the oldest and largest Buddhist monastery (gompa) in the Nubra Valley of Ladakh. It is owned by the Gelugpa (yellow hat) sect of Tibetan Buddhism. Apart from Buddhist statues and artefacts, the monastery is believed to possess the wrinkled head and hand of an evil anti-Buddhist Mongol demon who once lived, was killed and resurrected several times in this valley. The monastery's roof offers spectacular views of the Nubra valley below.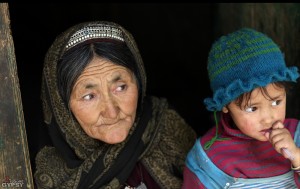 Turtuk: Turtuk Yol and Farol, tiny villages on the Pakistan borders are inhabited by people of Aryan blood. The villagers communicate in Balti, a language spoken widely in the neighbouring Baltistan, a mountainous northern region of Pakistan. It is interesting to experience this osmosis of cultural and lingual heritage between warring countries. Turtuk, also plays host to Balti festivities, showcasing the Talwar dance among others, remnants of the Baltistan culture. The visit would also entail the Turtuk viewpoint, which offers sweeping views of the valleys, fridge point (an inexplicably cold alley, used by the locals as a larder for curds and butter) and Mohammed Khan's house that showcases the history of an ancient Muslim dynasty. A 4 hour trek allows one to glimpse the Karakoram ranges, and a splash at an en route waterfall.
Scenic saline lakes (residues of the Tethys Sea):
Pangong Tso: meaning long, narrow, enchanted lake in Tibetan is rather apt for the beautiful lake stretching between India and Tibet. Despite being a trans-boundary wetland in disputed territory, it is a peaceful breeding ground for several bird species (bar-headed geese, brahminy ducks) and the banks host rare marsh grasses and mammal populations (kiang, marmot).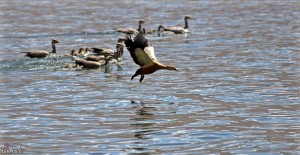 Tso Moriri: A marshy remnant lake fed by streams, the Tso Moriri is another wetland conserved as a Ramsar site. While the lake has very little nutrients to support life, the marshy vegetation on the banks hosts a rich diversity of mammals and birds. The drive to Tso Moriri is one of the most beautiful in the Ladakh regions.
Tso Kar: A salt lake of south Ladakh, girded by the peaks of Thugje and Gursan, is another rich biodiversity zone. Not protected as yet, it may soon be included within a national park boundary.
Activities – all the crazy activities that we can organise for you, to add some adventure to your journey
Camel safari at Hunder: From the 17th century till India's partition in 1947, the Bactrian camel, a double-humped variety native to Central Asia with a tolerance for cold, drought and high altitudes, was used as a pack animal by traders along the Silk Route. A camel safari is a fun and bumpy way to explore the landscape of sand dunes and mountainsides.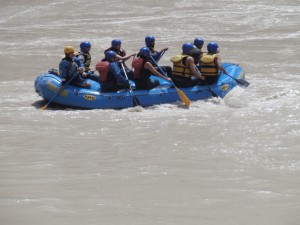 White-water rafting on Zanskar / Indus river, Ladakh or Pahalgam / Sonamarg, Kashmir: to be swept away by the giddying force of a river as it plunges from mountaintops into the valley, surrounded by the splendour of the snow-capped Himalayan ranges, river-rafting cannot get any more thrilling. If you seek adventure, the rapids across these rivers would be your best bet.
Camping at Jingchen: for those who love to rough it out, camping at Jingchen is a great way to experience the outdoors. With the Jingchen river carving out a gorge nearby, and a horizon dominated by snow-capped ranges, this the perfect stop-off en route to Leh.
Local market shopping at Leh: for the curious and the culturally-inclined, shopping at the Leh market offers an interesting glimpse into local wares and lifestyles. Discover local produce, from fruits to meat and local handicrafts and interact with villagers, a perfect way to understand and experience Leh culture.
Paragliding at Solang Valley (only if to/fro is from Manali): though the views of the Himalayas from the valleys are spectacular enough, an even greater thrill awaits: a bird's eye view! Paragliding at Solang Valley offers a giddying view of the Himalayas peaks as one gently swoops into the valleys below.
Accommodation – there is a variety of accommodation available at each stopover, as per your budget, we can suggest the most viable for your journey
Exit points – where would you like your journey to end?
Leh airport, Ladakh
Chandigarh airport, Chandigarh
—————————————————————————————————————
Terms & Conditions
Booking Policy
1) Booking must be confirmed with 100 % payment before the trip.
2) To incorporate any changes to the itinerary before or during travel, full payment for the changes must be made.
3) We are sorry to inform you that Footloose Gypsy cannot be held accountable nor will bear the expenses / or loss of expenses therein for any changes / damages caused due to natural calamities, political unrest, erratic weather and personal health problems.
Cancellation Policy
1) Footloose Gypsy's cancellation policy applies only to the overhead costs and margins incurred.
i) 30 – 45 days prior to departure: 70% refund
ii) 15 days prior to departure: 50 % refund
iii) Less than 15 days / No-show: No refund
2) For all other costs, incurred where private companies have been engaged for travel and accommodation (includes flights, taxis, hotels, resorts, etc), their cancellation policies will apply and refunds will be allocated accordingly. Permits, visas and other legal documentation cannot be reimbursed.
Cancellation should be confirmed by mailing: amishms@footloosegypsy.in or by calling Amish Shah at +91-9922939584